PRODUCT CATEGORIES
CONTACT US
DANBACH ROBOT JIANGXI.INC.
Phone:
+86-18602162995
Tel:
+86-0791-88133135
Fax:
+86-0791-88221576
E-mail:
info@dbhrobot.com
Address:
No.811,Chuangxin 3rd road,High-tech district,Nanchang city,Jiangxi province,China
Smart Plant
DANBACH ROBOT
---
Intelligent Factory Development
Intelligent factory already has independent ability, can collect, analyze, judge, plan; Through the whole visual technology to carry on reasoning and forecasting, use simulation and multimedia technology, the realm expands the display design and manufacturing process. The system components can be composed of the best system structure, with coordination, reorganization and expansion features. The system has a self-learning, self-maintenance capabilities. Therefore, the intelligent factory to achieve the coordination of human and machine cooperation, its essence is human-computer interaction.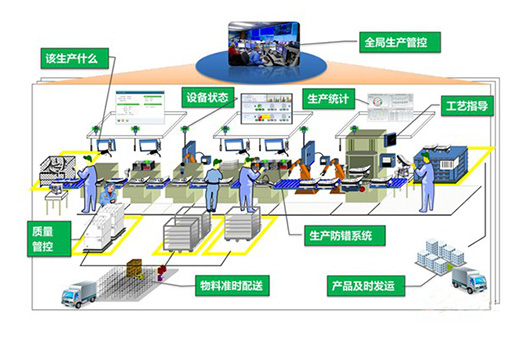 Advantages of Intelligent Factory in
Danbach provides intelligent factory solutions, can effectively help the factory to achieve production automation, the use of machine substitutions to improve production efficiency, significantly reduce production costs and improve product quality.
Early: free production equipment transformation program. Medium: According to customer demand for customized production line transformation, according to the actual situation of the production line configuration of various types of robots, unmanned automatic production workshop. Late: a strong after-sales technical services to ensure efficient operation of the equipment stability.
Previous:
Wisdom factory
next:none
you may also like / More Like